So, Kylie Minogue recently performed at London's G-A-Y nightclub and a fan gave her a bear with an...eager disposition.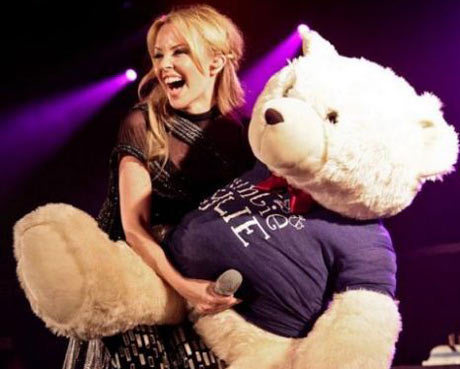 (eager disposition = boner)
A fan snapped this (scandalous!) photo and uploaded it onto Facebook. After a while, though, Facebook took it down saying they don't allow pictures of nudity, drug use, or violence. They just do that to her 'coz she's famous. I know people who have pictures of themselves up and they're practically NAKED on them! lolz

Excitable bear, isn't he?